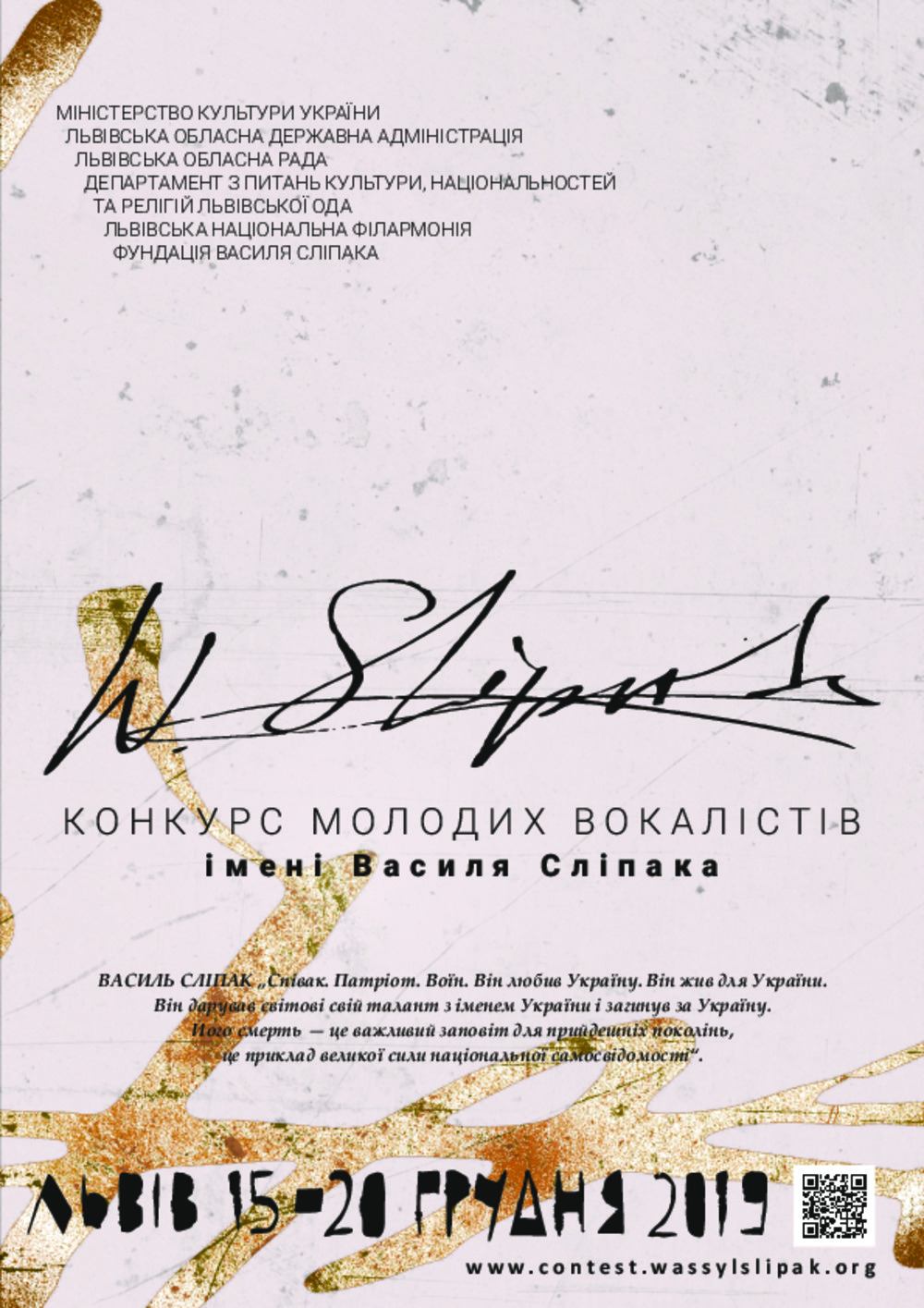 THE WASSYL SLIPAK YOUNG VOCALIST COMPETITION is conducted by Lviv National Philharmonic  in cooperation with Department of Culture, Nation and Religion Lviv RSA and supported by the Ministry of Culture of Ukraine, Lviv Regional State Administration, Lviv Regional Council and Wassyl Slipak Foundation.
COMPETITION PURPOSE: 
- preservation of traditions of the national vocal-performing school and its integration into the world cultural space;
- upbringing the performing culture of students on musical faculties and departments of educational institutions; 
- popularization and implementation of Ukrainian and Western Ukrainian composers' vocal works  in active teaching and performing practice. 
 GENERAL CONDITIONS :
The competition is held in Lviv from 15 to 20 December 2019.
Vocalists (academic vocal) can participate in the competition by nomination:
soprano, mezo-soprano, tenor, baritone / bass, in two age categories:
I - CATEGORY
From 16 to 21 years old including, two rounds (age of participants as of December 15, 2019).
II - CATEGORY
From 22 to 30 years including, three rounds (age of participants as of December 15, 2019).