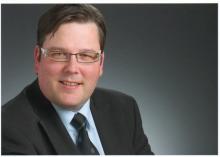 After studying musicology with Jürgen Maehder and business administration at the Free University of Berlin Axel worked as a volunteer and assistant director at a lot of world-famous theaters.
From 2000 to 2006 worked as a stage director and deputy to the general manager at the municipal theaters in Kaiserslautern and Münster.
In Axel's capacity as a musicologist worked for the Konzerthaus Berlin as consultant, and was the coordinator of the international Symposium "French music theater between surrealism and the new objectivity" 2006 in cooperation with the Martinů Institute in Prag.
After Axel's directing debut at the Schauspielhaus Bochum 1999, there followed twenty-five further opera productions. Axel most recently celebrated a great success in the revival of his production of Verdi's "La Traviata in Münster", followed by a production of Puccini's "Suor Angelica/Gianni Schicchi" in summer 2017 together with maestro Peter Leonard at the Berlin Opera Academy.
Since 2012 Axel is working as Senior Artist Manager for opera singers in the world-renowned agency "Beate Mennicken artist communication".